Spring/Summer makeup trends 2015!
Spring is finally here (Horray!) and what better way to celebrate the warmer (hopefully) weather by doing a spring/summery blog post! Can I get a woop woop! :)
Anyway, let's get started! :) Nude lips are very in this season with designers such as Versace and Gucci rocking the no makeup-makeup look! I love this look because I think it suits anyone and it makes you look really healthy and glowing ready for summer! Right now I am loving the Urban Decay Naked 3 palette as with 12 different eyeshadow shades including matte, shimmer and glitter, you can create the perfect natural makeup look.
Buuuutttt if the previous look isn't for you then fear not bright coloured lipstick fans! Dolce & Gabbana decided to opt for a very romantic look this season by choosing classic red lips and thick eyebrows; this elegant look is perfect for a night out or even for everyday wear if you're brave enough to wear the dark lip! At the moment for red lipstick, I love MAC's lipstick in the shade 'Lady Bug' because I think it's the perfect red to suit all skin tones and glides on really smoothly so it feels really moisturizing! As a drug-store alternative, I love the Bourjois lipsticks as there is a fantastic range of red shades to suit everyone and they are so long lasting so no need to reapply so often (I know how annoying that can be!) so these are really useful for people who are constantly on the go!
What makeup looks are you loving this season? What new looks do you want to try?
Love Tyesha <3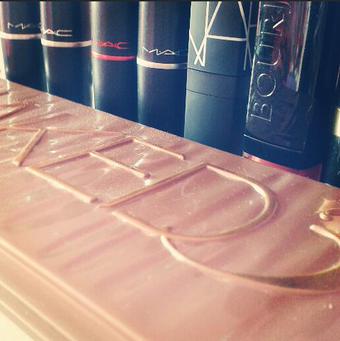 No comments
Leave a reply
Comments
If you like my blog, please leave a comment by clicking on the title of a blog post and feel free to follow me on twitter @Tyesha_xx and/or @BeautyReviews_x and let me know what you think :) <3
P.S. I also have a Bloglovin account, my username is Tyesha
:) <3