Benefit Roller Lash Mascara Review!
Hi everyone! :)
Today I'm going to do a review on the Benefit Roller Lash Mascara! Just to put this out there: this post is not sponsored by Benefit, I bought this mascara myself :) (and I LOVE it!)
So the first thing I noticed about this mascara is how amazing the packaging is, I think packaging is so underrated, it's like the first thing you notice about a product before you've even picked it up, and I think Benefit have really done a good job on the packaging here :).
The brush itself is a sort of spoon shape and I think that's really good for adding the extra curl and volume to my lashes, I like to use the brush with the curve of it pointing downwards first to add volume, and then I turn it the opposite way (curve pointing up) to really separate my lashes and make them look AMAZING :)

This mascara is really good for everyday wear as well as a night out as it can be applied to make your lashes look as natural or as false as you want! It's basically a two-in-one mascara and I can't get enough of it :)
I would 100% give it a 10/10 rating (I would give it more if I could haha), this is now my go-to mascara and I will be definitely purchasing another one when my current one runs out! :)
What mascaras are you loving right now?
Love Tyesha
<3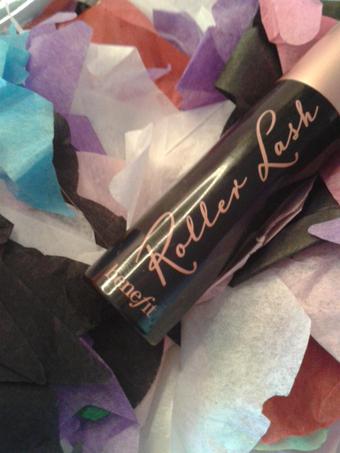 No comments
Leave a reply
Comments
If you like my blog, please leave a comment by clicking on the title of a blog post and feel free to follow me on twitter @Tyesha_xx and/or @BeautyReviews_x and let me know what you think :) <3
P.S. I also have a Bloglovin account, my username is Tyesha
:) <3