My First Blogging Event Experience!*
Hi everyone!
So last Friday I went to a blogging event and I was super nervous beforehand as I had never been to one before (I've always been too nervous!) The event was hosted by Funky Laser and as soon as I entered the building I felt at ease, everyone was so welcoming and I knew it would be a fun evening of jewelry making and eating cake!
We all got to design and create our own feather necklaces based on THIS design - I opted for a Little Mermaid inspired glittery (obvz) design and I LOVE it! :)
After an hour or so of making the feather necklaces and eating cake (which was delicious by the way!) we were shown the laser machine and we each received a name necklace made from our chosen acrylic (which I also chose the glittery option surprise surprise!)
We were also given a goodie bag which was full of treats including a 'blogger' necklace! So basically Funky Laser can make practically anything you want from cake toppers to jewelry! All you have to do is ask!
Love Tyesha
<3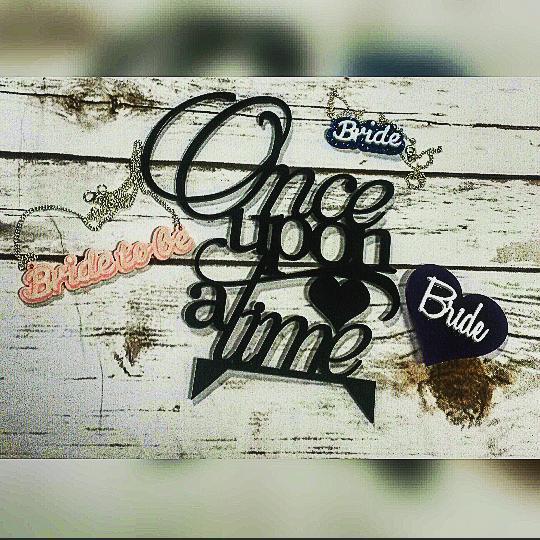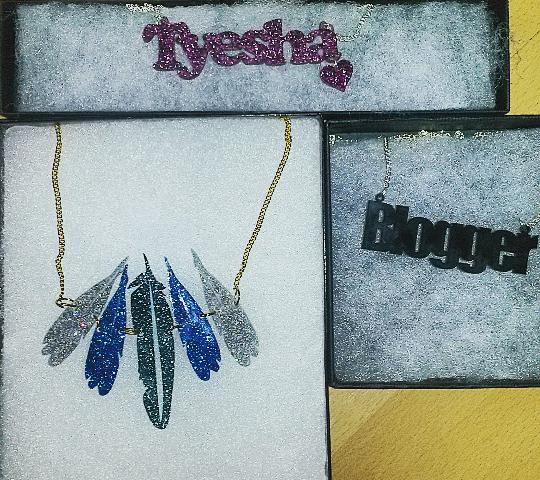 No comments
Leave a reply
Comments
If you like my blog, please leave a comment by clicking on the title of a blog post and feel free to follow me on twitter @Tyesha_xx and/or @BeautyReviews_x and let me know what you think :) <3
P.S. I also have a Bloglovin account, my username is Tyesha
:) <3